Portable Localized FIR Therapy
NEW Sleek Wood Design is now made of natural wood to give a wood sauna like feel and smell, treated with natural walnut oil, black kelp, wine, & sunflower seed extract w no toxic stains, natural toxic free glue, can now set to any temperature between 70C to 90C (158F-194F ), new timer can be set to desired length of time and can be set to turn on at a certain time.

The MPS Rainbow dome is flexible, light and self-standing. It can be placed in different positions around the body and is portable. The MPS Rainbow has the powerful MPS Active Carbon Fibers™ FIR emitters.

MPS technology is light years ahead on carbon crystal fiber far-infrared technology. Localized far-infrared treatment is very important and effective for treating a specific body area. Since perspiring is not necessary for localized treatment then treatment time can be extended allowing the far-infrared to really treat the problem area.

The MPS Rainbow can also be used as a personal heater. It is a safe heater with no sound or heated air circulation.
MPS RAINBOW - PRODUCT SPECIFICATION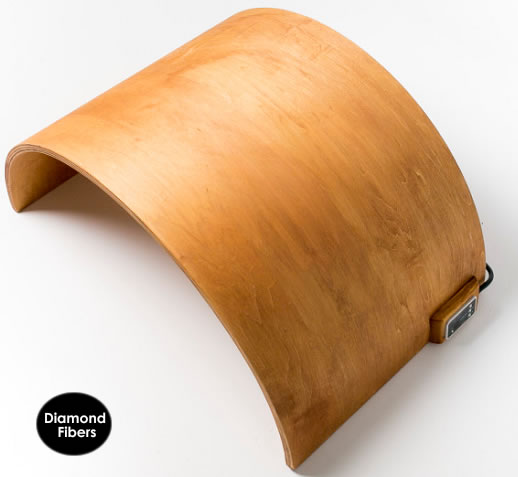 Panels Active Carbon Fibers™
1 Panel
Dimensions
26" W x 18" D x 13.5" H
Box Dimension
26x14x20 (inches)
Gross weight
20 lbs
Net Weight
18 lbs.
Read actual email submissions from other very satisfied customers.

"Emma's Story - Written by Martina Dinsmore (Emma's Mother)

" On September 16, 2004, Hurricane Ivan hit Pensacola, Florida. The category 3 hurricane severely damaged our newly built home on Perdido Key, along with our vehicles, furniture, clothing, toys...Ivan destroyed 95% of our possessions, yet my family and I remained thankful for our lives, each other, and our jobs. Two weeks later, on September 30, 2004, at 8:00 a.m., I took my daughter and son to their grandparent's house and returned to work as a telebanker for AmSouth Bank..." Read Full Testimonial...