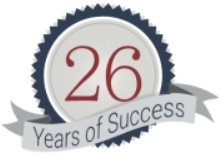 Celebrating over 26yrs+ producing BCX Ultra Rife Frequency Machine (former models BCX 211, BCX 411, Biotec 2000), the longest producing rife machine manufacturer. The BCX Ultra Rife Frequency Machine is for exposing microbes to highly-modified variations of their own distinct frequency. Viruses bacterium can be eradicated, not affecting normal healthy tissue. The rife technology is backed up by nearly 80yrs of research/experimentation and is often used for experimenting on pathogens alternative metabolic deficiencies like inflammatory disease, Herpes, Fungus, Candida, Migraines, Infections, Depression, organ deficiency, Fibromyalgia, Viruses, Chronic Fatigue more. Made in USA. The BCX Ultra& rife is a bi-product of over 21 yrs of research, development manufacturing (USA made). Each year we spend thousands in research using the latest technology and this can be seen thru our wide variety of apparatuses, ease of use, and functionality yet allowing the flexibil ity to do advanced research. Our (BCX Ultra) approach to our unit designs is to use Royal Rife's technology and build/add on taking advantage of the advancements in the latest technology. If Royal Rife was alive today we believe his rife devices would not look like 1930's or 1950's technology but would have advanced along with newer technologies. Other's philosophy is to mimic as close to possible Royal Rife's technology. A perfect example is with digital technology we are now able to use different wave types to deliver frequencies. Square waves, commonly used in modern devices, could not be produced by the older equipment. The BCX Ultra rife machine uses RF carrier wave to piggy back or carry the audio frequency deeper in to the body. The BCX Ultra gives you the flexibility to change any settings for research and testing. The BCX Ultra uses both delivery methods induction conduction. A fundamental difference between the BCX Ultra and most other Rife type devices is the way that we generate waveforms.
Comparisons & Reviews - BCX Ultra vs RF/EM Rife Machines...
Click on the below image to Compare Perl M, GB4000, TrueRife, F-Scan, Spooky 2, EMEM, Beam Ray, Global Wellness, Energy Wellness, Wellness Pro, ProWave, Detox Box, JW Labs, Rife Digital, Rife Bare OR Request a detailed Comparison on GB4000 & others

Testimonials from our Happy Customers.
FOR MORE TESTIMONIALS click here