180-DEGREE CAPSULE BED
MPS FIR Capsule Dima emits soothing far-infrared heat the whole body in thirty min. The Capsule dome emits far-infrared energy down to the body's core heating it up & increasing the body's energy level while the head is outside of the capsule dome. MPS Capsule Dima has 3 major components: main mattress w jade & frame, sub mattress w jade, and dome w the far-infrared panels. The mattress uses an advanced spinal massage along your back. The sub mattress massages the leg muscles. The dome delivers FIR heat to the entire body for an amazing relaxing experience.

Oriental Medicine combined w Chiropractic & Modern Technology

Add massager bed starting with the neck all the way to the lower back along the spine & acupuncture points. The spine is the hub of the nervous system for the entire body. The jade rollers emit FIR Heat helping the spine's flexibility. Continuous use of the MPS Wooden Dima will result in a better alignment of the spine and improved signaling of the nervous system.
MPS WOODEN DIMA PRODUCT SPECIFICATION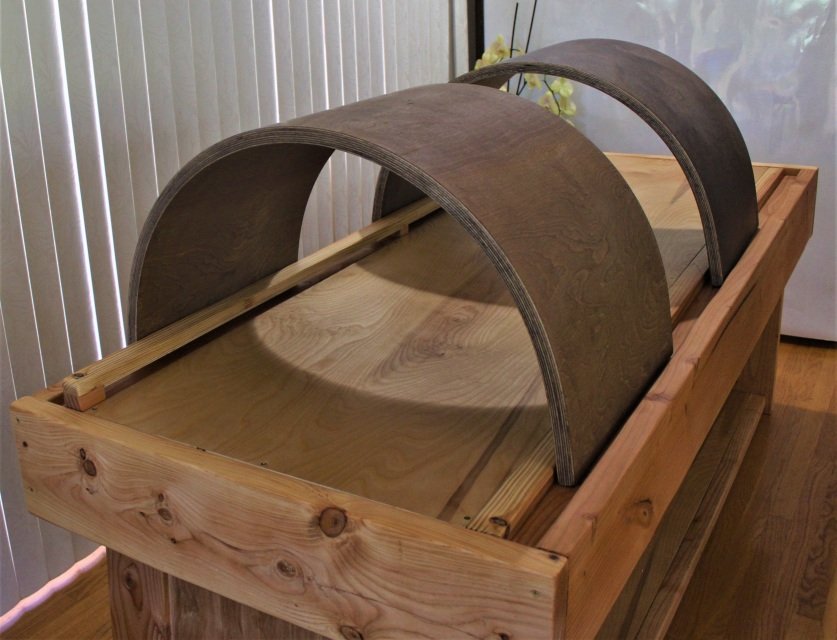 Panels Active Carbon Fibers™
2 Panel
Read actual email submissions from other very satisfied customers.

"Emma's Story - Written by Martina Dinsmore (Emma's Mother)

" On September 16, 2004, Hurricane Ivan hit Pensacola, Florida. The category 3 hurricane severely damaged our newly built home on Perdido Key, along with our vehicles, furniture, clothing, toys...Ivan destroyed 95% of our possessions, yet my family and I remained thankful for our lives, each other, and our jobs. Two weeks later, on September 30, 2004, at 8:00 a.m., I took my daughter and son to their grandparent's house and returned to work as a telebanker for AmSouth Bank..." Read Full Testimonial...