MPS FIR Products - Learn, Comparisons, Testimonials, Resources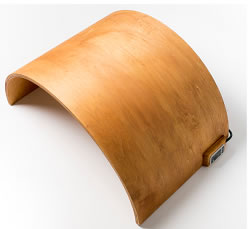 ACTIVE CARBON FIBERS™ - ' Handmade Diamond Carbon Fiber Panels w White Gold' (World Patented)

The MPS Far Infrared Panels (FIR heat source) are handmade/handspun diamond carbon crystal fiber panels called "Active Carbon Fibers™ with no harmful EMF radiation. MPS FIR products are the only FIR products using this carbon crystal diamond panel technology w white gold creating a harmonic resonance to human cells and are easily 7 yrs ahead of the other FIR products. These fibers become crystallized under extreme heat & pressure. The MPS FIR diamond crystal panels are the heat source and the conductor, therefor NO metal or wiring is used to heat the diamond crystals. The diamond fibers, when heated, resonate a higher frequency vs carbon liquid panels, ceramic encased coil, carbon painted coils, ceramic or incoloy rod as the heat source.